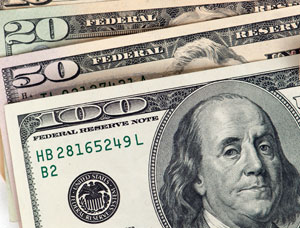 The big question that has to be answered by every photographer is how much should I charge for my services as a photographer?
The answer to that question actually depends on several factors.
How good are you?
What does the competition charge?
What do your competitors charge that are as good as you.
If you are the best, you can charge whatever you want, however, all things being equal, here is a method to determine how much you should charge as a photographer:
There is a great link from the National Press Photographers Association that provides a web form to help you determine how much you should charge as a photographer.
The calculation takes into account all of a Photographers expected expenses including:
Office or Studio
Photo Equipment
Photography Supplies
Repairs
Phone (Cell, Office & Fax)
Subscriptions & dues
Computers (Hardware & Software)
Internet (Broadband, Web site & email)
Advertising & Promotion
Vehicle Expenses (Lease, Insurance & Maintenance)
Legal & Accounting Services
Office Assistance (Payroll)
Office Supplies
Postage & Shipping
Professional Development
Travel
Entertainment (meals with clients)
Utilities
Business Insurance
Health Insurance
Taxes & Licenses (Business, Property & Self-employment)
It even accounts for those things that an aspiring photographer sometimes sacrifices
Retirement Fund
Desired annual salary
Total days per year you expect to bill for shooting
All in all, it is a great resource.
This of course does not take into account your competitions prices, so you might have to make some adjustments somewhere in order to remain competitive in the marketplace.
Check it out – How much you should charge as a photographer