It was a cold, winter day in February. I was visiting Düsseldorf, Germany for a business meeting and had to stay the weekend. I asked the hotel concierge where the best place to visit was for the short time that I had available. The concierge suggested that I take the short drive (about 30 minutes on the autobahn) down to Köln (Cologne for those who don't speak much German) to visit the Cathedral there.
I drove around the city and finally found a parking space close to the city center where the cathedral dominates the landscape. I walked around the building just amazed at the sheer size of the building. The architecture is awe inspiring, especially considering the fact that construction started in the year 1248.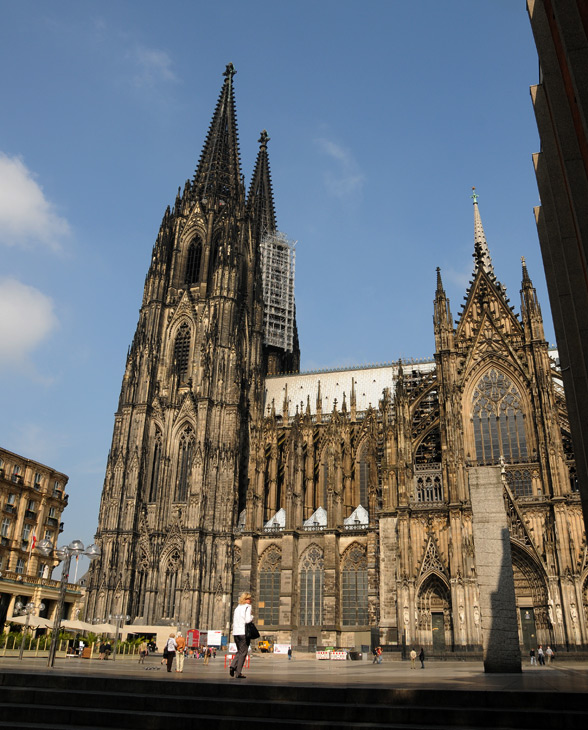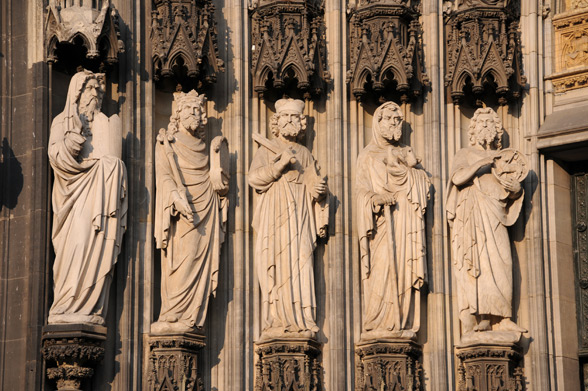 Inside, the sun was streaming through the hundreds of stained glass windows, featuring different scenes from the Savior's life, the Virgin Mary, or images of the various Catholic Saints.  The floor was inlaid with coats of arms and other images.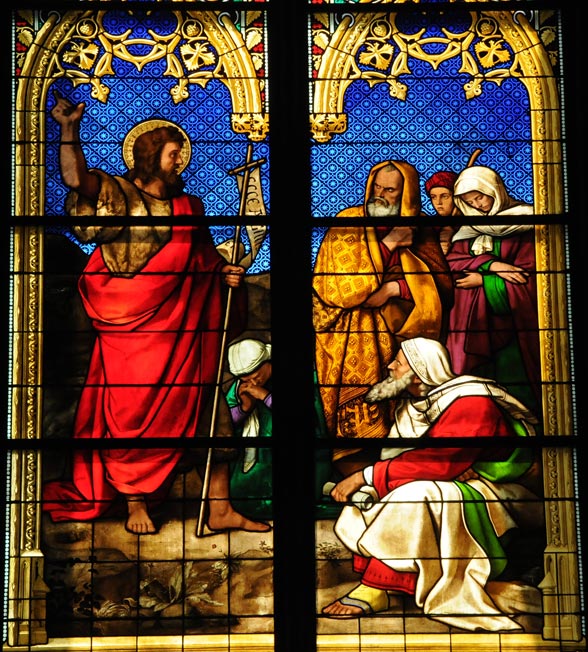 Inside the altar of the cathedral is very simple, but ornate with the backdrop of impressive stained glass windows within the nave of the cathedral.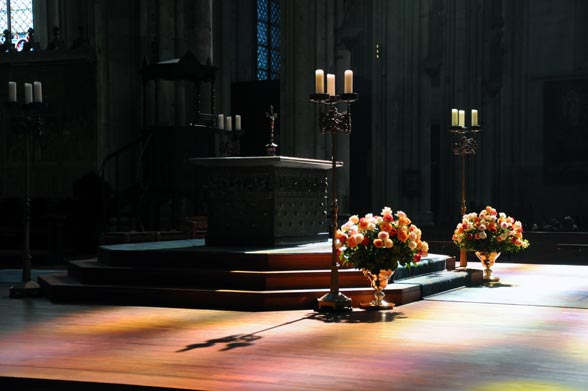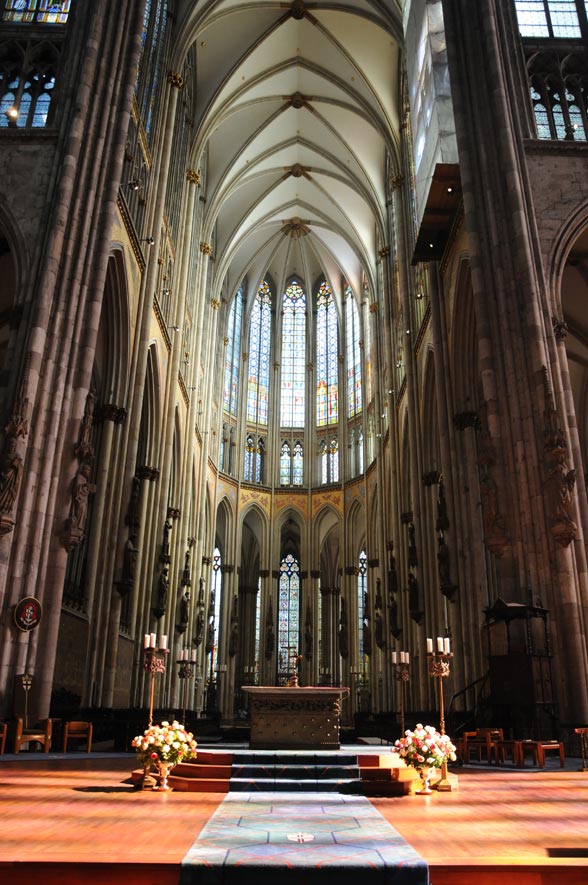 I can't get enough of this cathedral.  Every time I come to Cologne, I have to spend time at this awe inspiring building.  Sunday, I had a chance to listen to the organ playing and echoing through the building.  The acoustics are fantastic!
The first time I visited, I shot several images both inside and outside of the building.  I went across the bridge over the Rhein River and froze for 3 hours while I shot this scene.  I uploaded it to an online portfolio and it was featured as a showcase image.  About 6 months later, I got contacted from a poster dealer in Germany that wanted to publish this image as a poster and pay me royalties.  Up until this time, I had only made money portrait sessions or family pictures.
This one image changed my whole outlook for the business of photography.