I am always looking for opportunities to increase my photography revenue. You can tell that I think about it a lot – just check out the topic of this blog.
One of the methods that works for me is submitting images to an online micro stock agency, iStockPhoto.com.
My portfolio is featured at http://istockphoto.com/legacyimagesphotography.
The Internet has changed the world of stock photography. Twenty years ago, the typical way you became a stock photographer was to have a portfolio of thousands of slides (with releases) which enabled you to be signed at an agency like Getty Images or Corbus. Today, you could have a handful of images available and be a profitable stock photographer at a micro stock agency.
I joined iStock to get some of the images I had taken for fun – and that I thought were pretty good – off my hard drive and out of my slide collection and make them available to be purchased. The beautiful thing is there is a market (however small) for almost every type of image. It could be nature, food, landscape, flowers, even brick walls or wood floors. Obviously, some markets are much more lucrative than others and some markets are more popular than others.
Most magazines you look at will contain images that were probably purchased from a stock agency. This is also true for book covers, corporate brochures and reports, websites, even billboards.
Stock photography has changed the way I approach photography. The images I am shooting today are different than the images I used to shoot. I am constantly trying to maximize the potential revenue that I can make from each shoot. I think to myself, is there a market for this (besides adding to my portfolio or the model's portfolio)? What are the most profitable types of images and markets for stock photography?
I am more conscious of image quality (lighting, focus, eliminating distracting elements, using depth of field and other techniques to center focus on the subject, eliminating artifacting in my post processing, etc.) I am also much more aware of copyright issues and obtaining model releases and property releases (i.e. you can shoot a model sitting on a statue in a park and publish it for sale if you get a release from the model and a property release from the statue artist).
Micro stock photography is not for everyone. You maintain ownership of your copyright to each picture, but you don't make a lot for each image that is licensed (the revenue you make is definitely volume-based). You also don't have control over where or how your images are used – only that the images cannot be used in a way that is pornographic or defamatory.
But, for me, stock photography is providing an additional revenue source from my photography. I have had pictures used on Forbes.com and the PBS "Antiques Roadshow" homepage among many other places. I have been submitting for about a year and a half, and it is addicting. Every day, I come home from work and check out my portfolio to see how many images were downloaded that day and how much money I made. I maintain a notebook of ideas and thoughts of potential stock shoots that I think will be lucrative and fun. I even downloaded an application for my iPhone that I can check my balance during the day.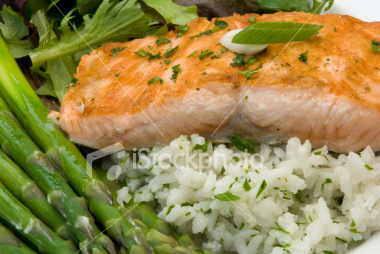 This last year, I traveled to Californa to shoot for a Chef just graduating from cooking school. That assignment motivated me to start shooting food so I feel comfortable doing it. There are so many tricks that can be leveraged in shooting food and I want to learn them all. The best thing is that I will maintain the rights to submit those images to iStock in addition to my fees that I will make on the shoot.
Stock photography definitely has helped me to make more revenue and has helped me to become a better photographer.
Much more on stock photography, how I got involved with stock photography, stock agencies, how to choose what to shoot, how to maximize accepted images, etc. in the near future!
Let me know what you think of stock photography as a source of income for your photography!